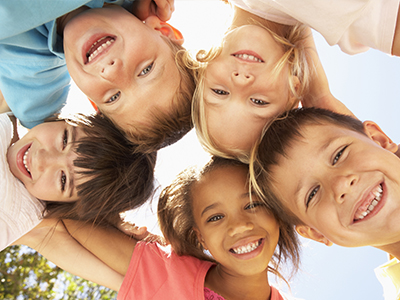 Children and adults have different dental care needs, and we want to make sure that your loved ones are healthy by offering children's dentistry at our Okemos, Michigan dental office near Lansing, MI. We can even make visiting the dentist fun for kids, which is important when it comes to inspiring them to take oral health seriously for the rest of their lives! Many adults will tell you that negative early experiences at the dental office caused them to avoid regular checkups and other dental care treatments. We want to make sure that children's dentistry is a positive experience for your child so that he or she will keep up with important oral health routines and take great care of their smiles.
Children's dentistry places special emphasis on education and cavity prevention. Children are new to the whole routine of brushing and flossing, and they also need information on healthy nutrition's role in oral health. That's why we include education in our children's dentistry. We'll help your child understand why brushing, flossing, and healthy nutrition are so important, and we'll make sure they know how they can help keep their own smiles healthy through proper care.
We also provide a comprehensive range of children's dentistry services to meet the unique needs of our younger patients. These treatments include oral exams, X-rays, cleanings, fluoride treatments, dental sealants, and gum disease prevention. Dental sealants and fluoride treatments are of special importance. These two treatments can help your child avoid cavities. Dental sealants help by preventing the things that cause cavities from attaching themselves to the chewing surface and from getting into the crevices that are hard to clean. Once your child's adult molars are in, we'll place dental sealants on them for extra protection. Fluoride treatments, meanwhile, help to make tooth enamel stronger.
Children can begin seeing the dentist at the early age of six months if problems arise, but the usual recommendation is that you bring in your child for his or her first appointment when they're around three. That's because children around age three can generally tolerate sitting in the dental chair, at least for the length of a quick children's dentistry visit. If you feel like your child is experiencing oral health and development problems prior to age three, we still encourage you to bring him or her to see us, though.
Dr. Brian Carlin and the team at our Okemos, Michigan office can provide complete dental care for the entire family. Contact us to make an appointment!