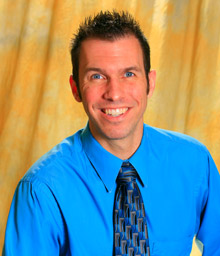 After attending Michigan State University's Lyman Briggs program, Dr. Carlin was received early into the University Of Detroit Mercy School of Dentistry. There, Dr. Carlin earned his Doctorate of Dental Surgery degree and a Preceptorship in Forensic Odontology.
While attending the University of Detroit Mercy School of Dentistry, Dr. Carlin earned his licensure and certification in the National Board Dental Examinations and the North East Regional Boards. Outside of academics, Dr. Carlin participated in the MMBA racing series, Tailwind Enterprise Point series/Paul Bunyan Mountain Bike Series, and the Southern Michigan Adventure Club Racing Series.
Dr. Carlin is currently a member of the American Dental Association, Michigan Dental Association, Central District Dental Society, American Academy of Cosmetic Dentistry, and Academy of General Dentistry. Dr. Carlin is also studying to become a Fellow of the Academy of General Dentistry. Dr. Carlin is also an Invisalign certified provider.
A preventative approach to dentistry allows Dr. Carlin to combine and promote general dental welfare with current concepts in dental medicine. He believes in tailoring dental treatment to each individual's needs and values which often results in multiple treatment options for patients. This allows his patients to actively participate in the decisions regarding their dental healthcare. Dr. Carlin regularly attends dental educational seminars to incorporate the best available knowledge into his practice along with recommendations to local specialists.
Outside of the office, Dr. Carlin enjoys spending time with his wife Maria, his sons Joshua, Jonah, Jeremiah, Jacob and Johnathan and his daughter Juliana. They are very active in their church and in their community. Dr. Carlin's pastimes and hobbies include backpacking, mountain biking, running, watching thought-provoking movies, enjoying fish aquariums, and reading.