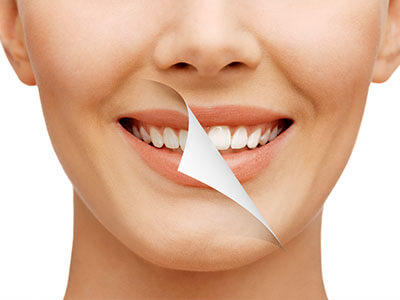 As time goes by, your smile will fade and stain. It's pretty much unavoidable. Lots of factors cause discoloration, including foods, beverages, smoking, medications, and the aging process. If you sometimes look at your smile and feel less-than-confident because it's just not as bright and white as it used to be, take heart! Dr. Brian Carlin offers both in-office and take-home teeth whitening for the Lansing area at our Okemos, Michigan dental office.
In-office, or chairside, whitening is great for giving your smile a quick boost. With chairside whitening, we can give you a whiter smile in just one visit to our Okemos office. You'll relax in the dental chair while the in-office teeth whitening system does its magic. If you've got a big event coming up or you want to kick off your whitening process with a bang, in-office teeth whitening is a great option.
Once you've gone through in-office teeth whitening, we still recommend that you also turn to take-home teeth whitening. With take-home teeth whitening, we create whitening trays just for you. We'll use impressions of your teeth to make sure that these trays fit perfectly, which is great for a number of reasons. For one thing, custom-fit bleaching trays mean comfort. When you're sitting at home and whitening your teeth, you'll feel perfectly comfortable wearing these teeth whitening trays. For another thing, custom-fit bleaching trays provide even coverage for excellent results.
If you are interested in having a brighter, more radiant smile, Dr. Carlin and the team at our Okemos dental office can help with professional-grade teeth whitening!
You may be wondering why you should turn to a dentist for professional teeth whitening when you can simply walk into any grocery store or drug store and find whitening products. Professional-grade teeth whitening from the dental office is more powerful than over-the-counter teeth whitening. With professional teeth whitening, we can get your smile as many as 8 shades whiter or more! Plus, the results will last a long time, especially with periodic maintenance.
Professional teeth whitening is also completely safe, and thanks to advancements in formulation, this process doesn't have to cause the pain and sensitivity that used to be associated with teeth whitening.
The first step toward a brighter, whiter smile is to contact our Okemos, Michigan dental office and make an appointment with Dr. Carlin. Dr. Carlin has helped countless patients in the Lansing area experience the joy that comes from an attractive, younger-looking smile.